Chevron Awards 2017
The Chevron awards dinner 2017 celebrated winning Siege of Limerick, Fog Lane Cup and Northern regionals, as well as second place finishes in the UK Tour and UK Nationals.
There were individual awards for Dom Dathan (MVP), Tom Hodgett (MIP), Matt Beavan (Senior player), Matt Aspin & Issa (Rookie) and Matt Aspin (captains award).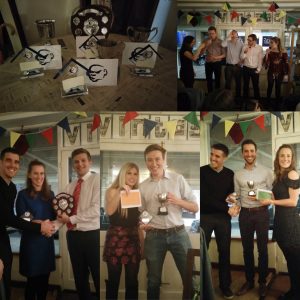 Be the first to comment!